For many years Rocksolid Stone has shown they have become innovative suppliers to the home building market, incorporating a broad range of money saving alternatives. Whilst our products are designed by nature and built on tradition, we have still continued to express the beauty and diversity of this timeless natural material.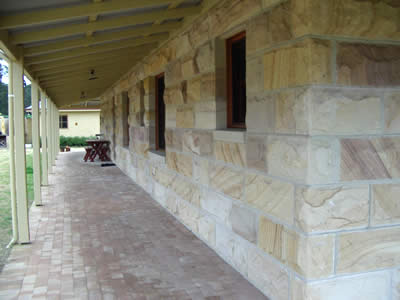 Rocksolid Stone supply finished cut to size sandstone for various looks in both commercial and domestic applications.

We also provide sandstone for heritage restorations, cladding, retaining walls, feature walls and general landscaping projects.

We have a passionate team of craftsman to ensure your visions become reality .Your enquiries & request will always be handled professionally, if we don't have it! We will endeavor to source it.

Based in Clarendon near Windsor, Rocksolid Stone are local sandstone suppliers to Sydney , Newcastle , Central Coast and the Hunter region as well as an Australia wide shipping service.

Rocksolid Stone are also able to provide you with a full landscape design concept.